Friday, February 17th, 2012

This is a guest project designed by Tansy Wilson. Tansy is a professional jeweller and runs her business from beautiful rural Somerset. She also teaches a jewellery evening class at her local college. Tansy has a BA in 3-D Design and has been in the design industry for 20 years. 
"There is an array of textured surfaces that are already incorporated onto hammers now. This means you can easily create a range of fabulous textures on your chosen metal without having to make a patterned stamp first. I have used sterling silver to create this bangle, combining the use of a textured surface against a smooth surface to give a good contrast and make a detail in the design."
Create these striking textured bangles to wear together or on their own!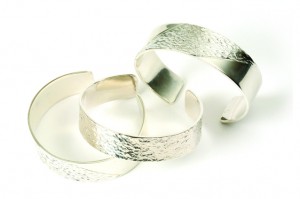 You will need:
STEP 1:  Planning
Plan your design to scale and draw onto your silver sheet. Planning is essential as mistakes can be expensive!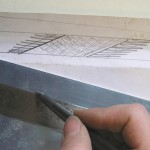 STEP 2: Piercing
Pierce out your strip of Sterling silver sheet 20mm wide x 180mm long. Then pierce out the diamond pattern.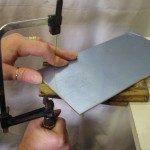 STEP 3: Annealing
Anneal the diamond section only.
Please note that you can buy sterling silver sheet already fully annealed so this step would not be necessary.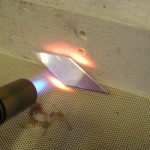 STEP 4: Texturing
Texture the diamond section only, hammering evenly across the piece back and forth.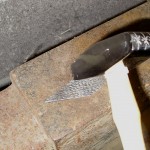 STEP 5: Getting straight
Texturing may have altered the edges of your piece so file any edges that are to be soldered, so that they fit exactly flush together.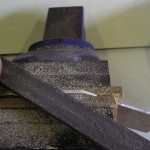 STEP 6: Preparing to solder
Degrease areas to be soldered and place onto your soldering block so that you solder on the back of your bangle. Flux along all the joins and place small squares of silver solder (paillons) along the joins approx 8mm apart.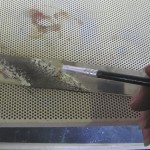 STEP 7: Soldering
Heat the metal evenly, build up the heat until you are able to melt the solder and make it run through the join. Carefully place in a cleaning pickle.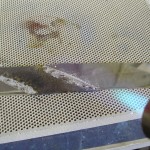 STEP 8: Cleaning up
Rinse clean and using a range of files from course to fine, clean off all traces of solder so the back of your bangle is smooth.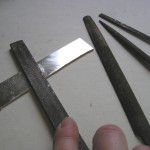 STEP 9: Drawing to shape
You will probably need to redraw your bangle shape onto the metal as during texturing and filing the shape may have been distorted.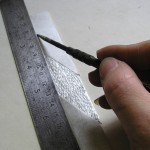 STEP 10: Perfecting shape
File and use emery paper to get all the edges of your bangle smooth and straight.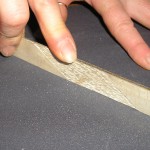 STEP 11: Polishing
Polish all surfaces of your bangle. Next wrap a piece of soft material around your bangle mandrel to protect the inside surface of the bangle when shaping.
STEP 12: Bending
Finally bend your bangle around the bangle mandrel, lightly hammering into shape. Lightly re-polish if needed. You have completed your project!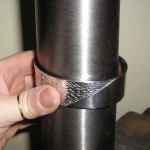 You can also find this project in Making Jewellery Magazine! Hope you have enjoyed the project.